The Fleming Employment Hub is designed to assist our local communities with employment programs and services for job seekers and employers.
Our focus is to remove barriers to employment and improve job retention. By creating more opportunities for sustainable employment, we aim to build prosperity within our communities and contribute to a strong regional economy that benefits everyone.
Employment Disability Awareness Month
Together with our Employment Service Providers, we are raising awareness of disability-inclusive employment by hosting special events in October for employers, job seekers, and people living within the Muskoka-Kawarthas economic region.
We hope you will join us!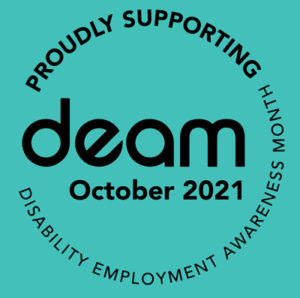 Throughout the month of October, we are celebrating the contributions and inclusion of employees who live with disabilities. We invite you to join us!
Workshop For Employers: Language Matters
People with disability or disabled people? Typically, abled or able-bodied? Mental health illness or disorder? Explore assumptions about how the language you use affects how potential and current employees view your organization's approach to disability. Learn how better word choices can build an inclusive workplace. This is online workshop is hosted in partnership with Discover Ability Network. 
Thursday, October 21   |   10:00 am – 11:00 am    |    Event Registration
Keynote: The Power of Ability with Unstoppable Tracy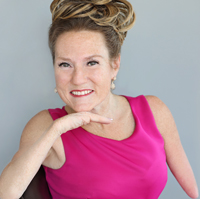 Award-winning Tracy Schmitt is a World Cup Sailor, humanitarian, 4-way amputee and an expert in disarming limiting beliefs. She is also a Himalaya Mountain climber, a TEDx speaker, a best-selling author and has shared the stage with Dr. Phil, Jane Fonda, Mark Wahlberg, Michael Douglas, and John Travolta. In 2019, Tracy was inducted into the Canadian Disability Hall of Fame as a person who has made extraordinary contributions to enriching the quality of life for people with physical disabilities. Tracy will share personal stories and perspectives to shed light on pushing boundaries of the impossible and motivate employers to hire people living with a disability by showing them the power of ability. This online event will include an American Sign Language interpreter.
Thursday, October 21, 2021    |    2:00 pm – 3:00 pm    |   Event Registration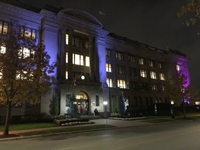 For one historic night during National Disability Employment Awareness Month (NDEAM), big cities, small towns, and rural communities across Canada will shine bright in purple and blue to spotlight the many ways people who have a disability contribute to business and economic success. Please join us by displaying purple and blue lights (string lights, flood lights, spot lights, etc.) on your home or office windows or buildings. This event is organized by Ontario Disability Employment Network (ODEN). 
Thursday, October 21   |   7:00 pm – 7:00 am   |  Tag us in your photos #MKESinclusion
For Job Seekers:  Telling Your Story Effectively
Whether you call it a 30-second summary, an elevator pitch, or simply 'your story', learn how to distill your abilities into one or two sentences that distinctively sum up your skills and abilities to potential employers. This is online workshop is hosted in partnership with Discover Ability Network. 
Monday, October 25   |   2:00 pm – 3:00 pm    |    Event Registration